A Flawed Reality: When it's Time to Reflect
Two years after landing the head coaching position he so badly desired, Coach Jones (not his real name) was quietly fired. The administrative staff realized they'd made a mistake hiring Jones. They weren't quite sure why he didn't work out. They did their homework.
Well, enough to consider him a solution to their coaching needs. However, what they couldn't see is what did him in. After spending a month analyzing Jones, here are the flaws I uncovered:
Is overly demanding
Doesn't listen
Is intolerant of dissent
Takes the credit for success
Blames others for mistakes
Is untrustworthy—doesn't do what he says he'll do
Is aloof—seen as arrogant
Has a dictatorial style
Is abrasive
It's fairly obvious, after the fact, that Coach Jones has some serious flaws related to interpersonal interactions (he is comfortable with a transactional style of conversation) and relationship building. Nowhere in his flaws will you find a glitch in his knowledge of the sport. He has a great command of the X's and O's. But he has some serious team building flaws.
The two primary blind spots that emerged are: 1) his need to be right in all situations, and 2) avoiding accountability to his players and staff. Coach Jones' "I know" attitude produced such flaws as taking credit for success and his unwillingness to listen. The desire to avoid accountability (to the stakeholders) produced his blaming of others and his dictatorial leadership style and abrasive attitude toward relationship building created cool relationships between him and his staff and players.
The prognosis for Coach Jones is not good. If he fails to discover his fatal flaws his coaching career will never recover. As a prominent coach told me, "We're pretty good at directing our players to change, but not so great at changing ourselves."

New to the Second Edition of Coaching for Leadership!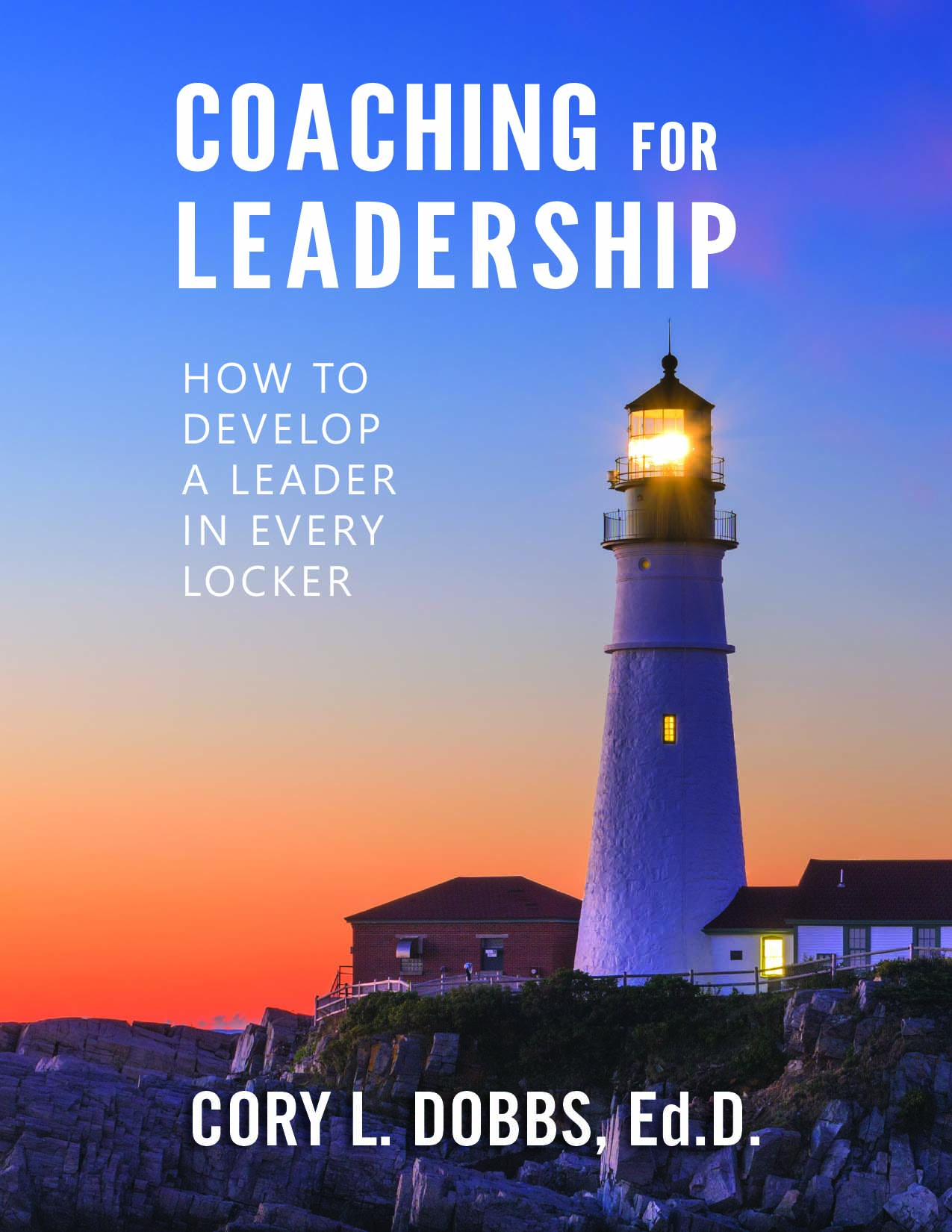 We are pleased to announce a new chapter to the second edition of the best-selling Coaching for Leadership. The chapter, The Big Shift: Unlock Your Team's Potential by Creating Player-Led Teambuilding, connects the previous edition of this book to its origin, as well as to the future of team sports.
The new chapter sets forth a practical and applicable agenda for change and improvement. The reader is introduced to seven vital elements of change; seven shifts of traditional mental models that lead to the new core principles necessary for creating a player-led team culture. Click here for more information about Coaching for Leadership
About Cory Dobbs, Ed.D.
Cory Dobbs is the founder of The Academy for Sport Leadership and a nationally recognized thought leader in the areas of leadership and team building.  Cory is an accomplished researcher of human experience. Cory engages in naturalistic inquiry seeking in-depth understanding of social phenomena within their natural setting.
A college basketball coach, Cory's coaching background includes experience at the NCAA DII, NJCAA, and high school levels of competition.  After a decade of research and development Cory unleashed the groundbreaking Teamwork Intelligence program for student-athletics. Teamwork Intelligence illuminates the process of designing an elite team by using the 20 principles and concepts along with the 8 roles of a team player he's uncovered while performing research.
Cory has worked with professional athletes, collegiate athletic programs, and high schools teaching leadership and team building as a part of the sports experience and education process.  As a consultant and trainer Dr. Dobbs has worked with Fortune 500 organizations such as American Express, Honeywell, and Avnet, as well as medium and small businesses. Dr. Dobbs taught leadership and organizational change at Northern Arizona University, Ohio University, and Grand Canyon University.